We offer services as software solutions to used car dealership's to improve their efficiency and profitability

Used vehicles valuation
Value used vehicles multiples tools and differents data source to have a precise estimation
Similar vehicles coming from our partners and online marketplaces gives you a broad view of the market
Choose a valuation strategy: Wholesale or retail. Our software will help you find the right price according to your strategy!
Use your dealership's valuation history to start your actual valuation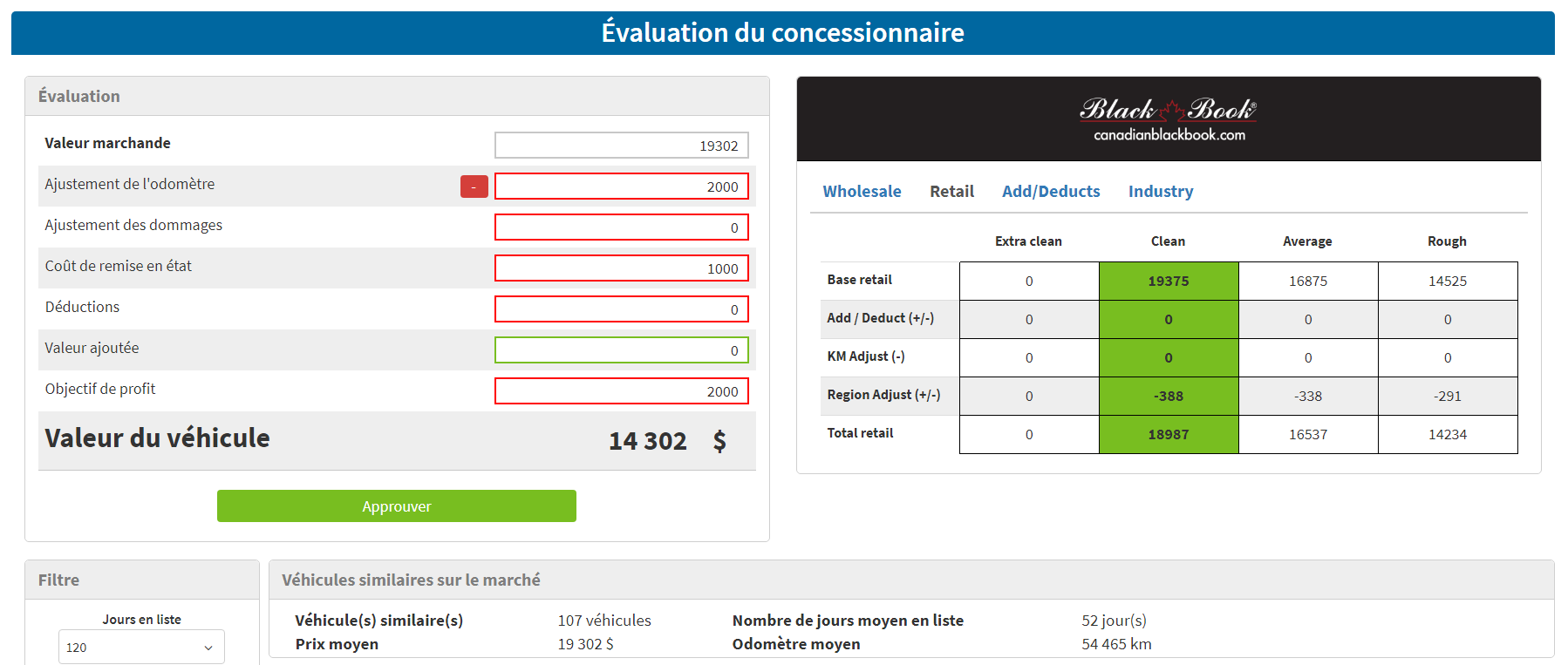 Inventory management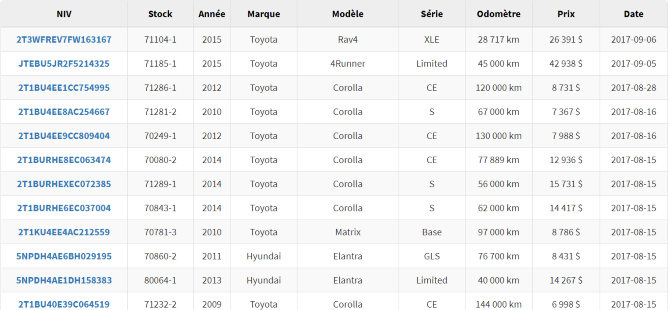 The system is accessible from a desktop or a cellphone at all times to manage your fleet of vehicles from anywhere.
Our interfaces give you a quick access to the essential information of your vehicles to reduce the execution time of your staff.
A simple search system that lets you easily find any vehicles available in your inventory
Save time by printing your inventory list, your window sheets or your reports

Advertising tools
Show your used vehicles inventory on more than 20 websites
Your online ads are pushed daily to be certaint that the informations, prices and photos are competitives
Join more easily your customers that spends more than 75% of their purchase process online and generate more call to actions!
We do not limit the number of export websites or the number of vehicles pushed daily! If you have a subscription, we will push your inventory to the website of your choice.
It is possible to create custom export to your dealership's website or to a new website if it's not already in our list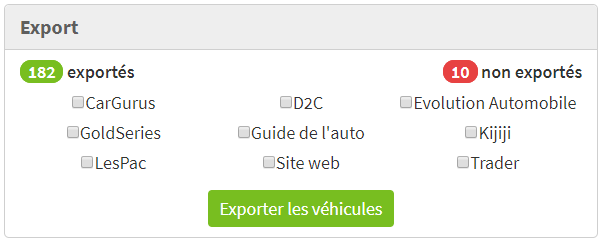 Performance reports

Create reports to measure your performance and accelerate your growth
The reports provide detailed and relevant statistics on your operations. They allow you to make smarter and faster decisions to increase your returns.
The information displayed is easy to understand and accurately reflects your dealership status.
Parameters lets you see reports for some vendors or some makes only at once.

Support sales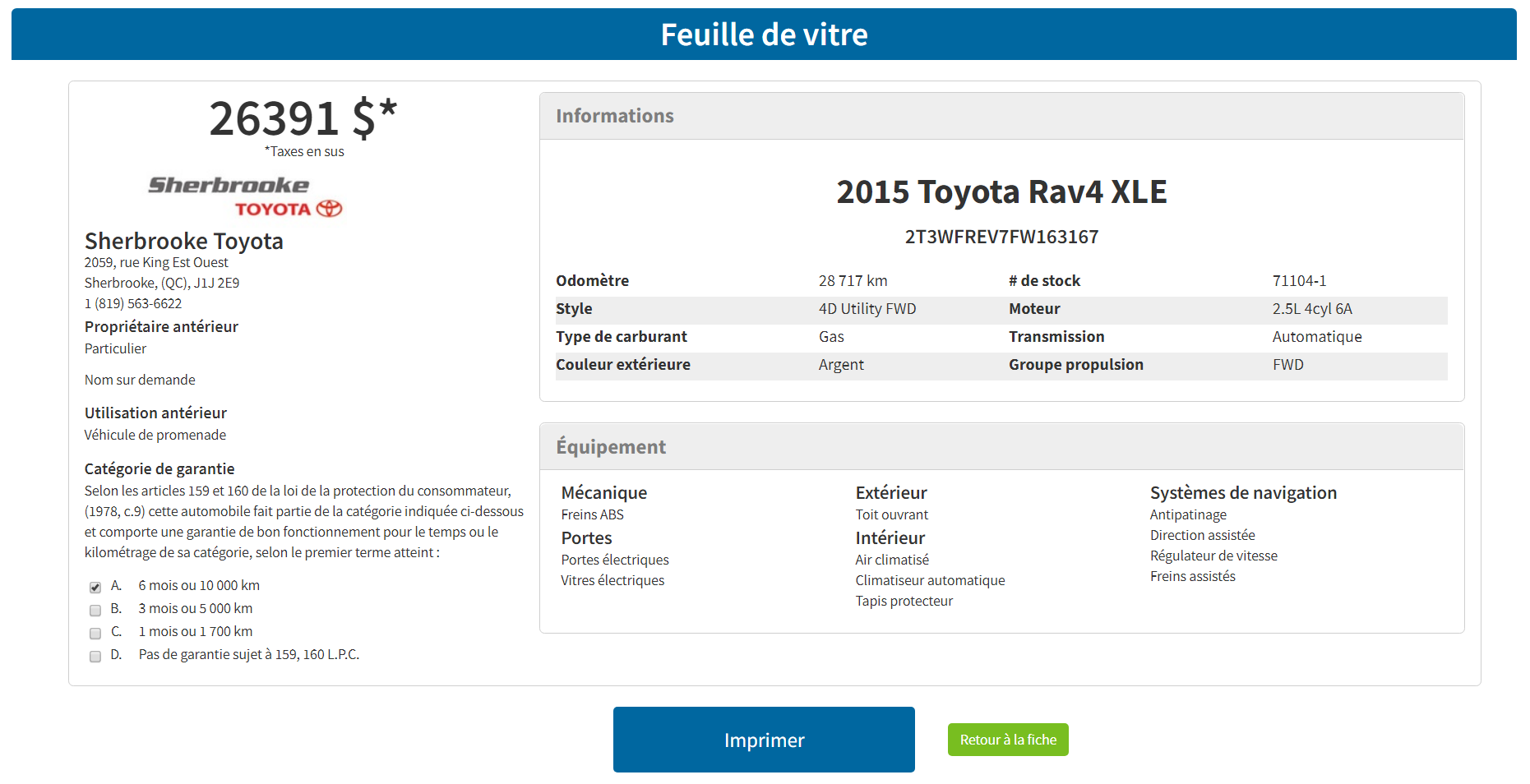 Print your submissions and let your customers choose the right vehicle with the best offer in hand
Earn the trust of your customers with the transparency of your valuations
Your salesmen will look like profesional and experts in their field

Users management tool
Manage by yourself your users, their role and their access
Add, edit and delete users in your dealership. There is no limit for the number of users!
Personalize the permissions and access for each role available
As a manager, follow every action in the software made by your users